Services
We serve those we take care of as well as their families. With the help of highly trained and experienced caregivers, in-home care services enhance the quality of life for individuals who require assistance, while also providing peace of mind for their loved ones.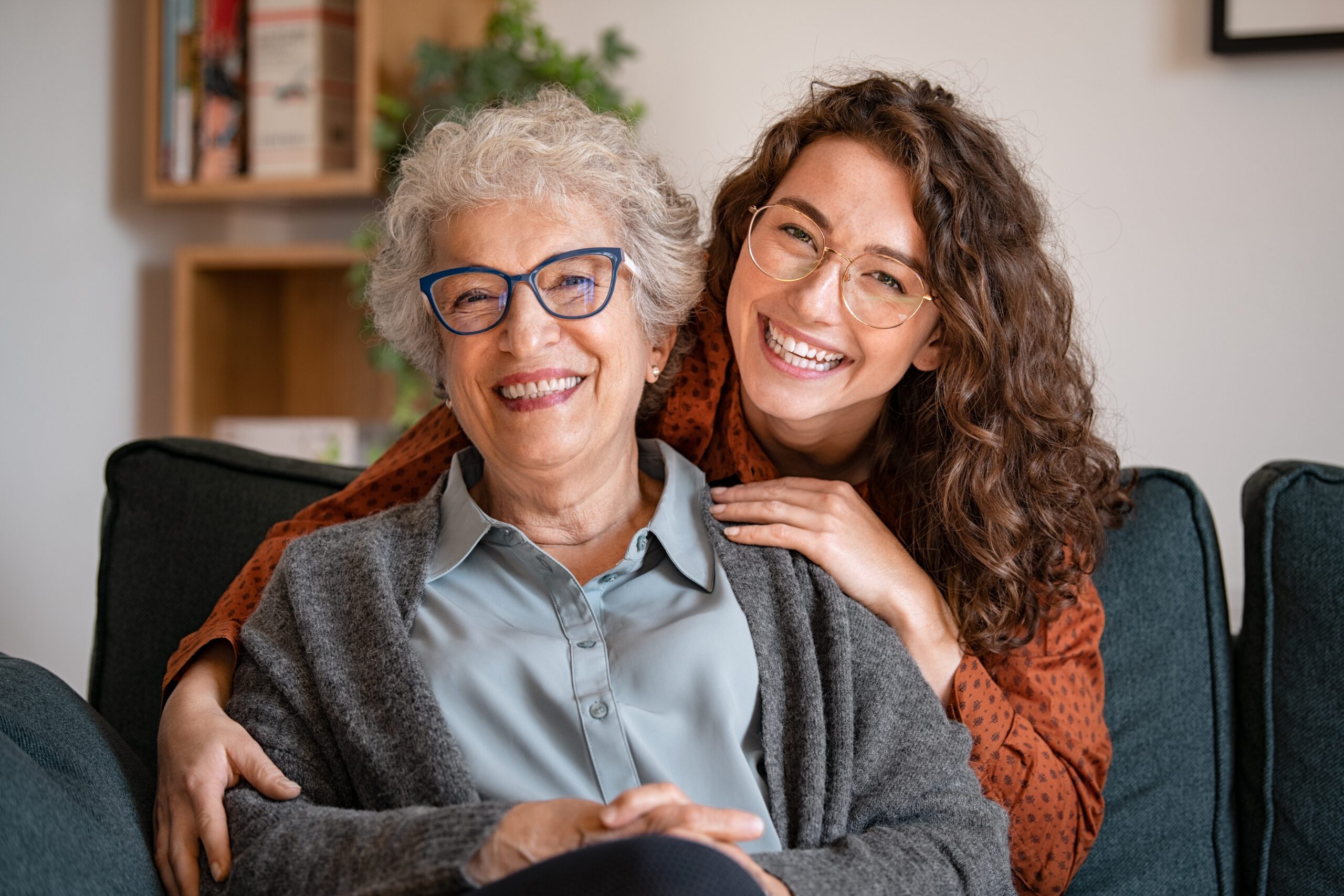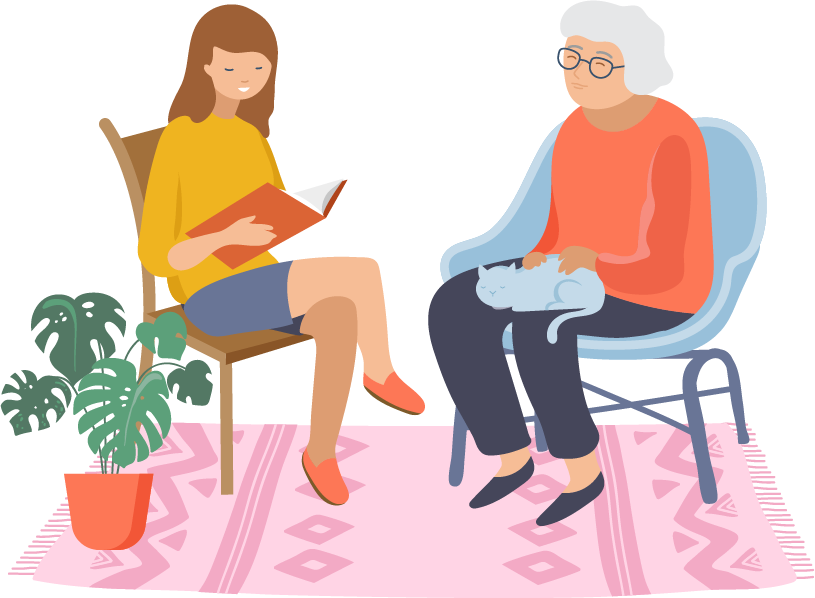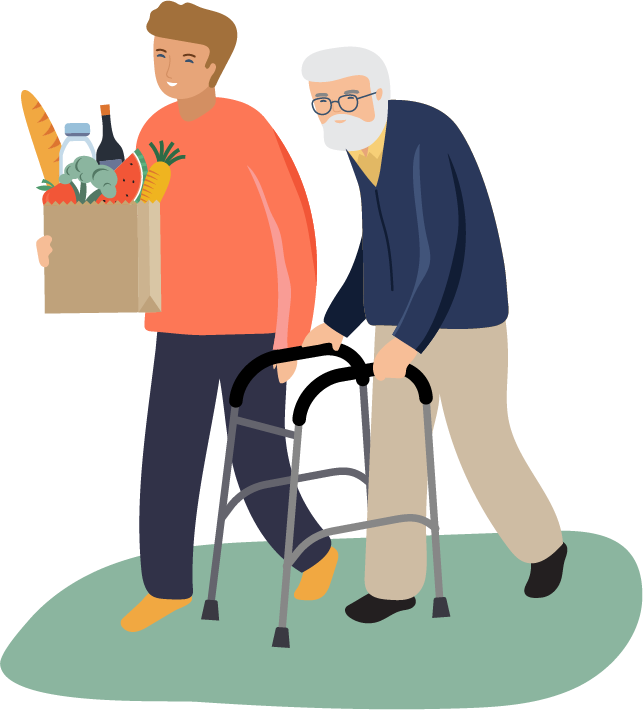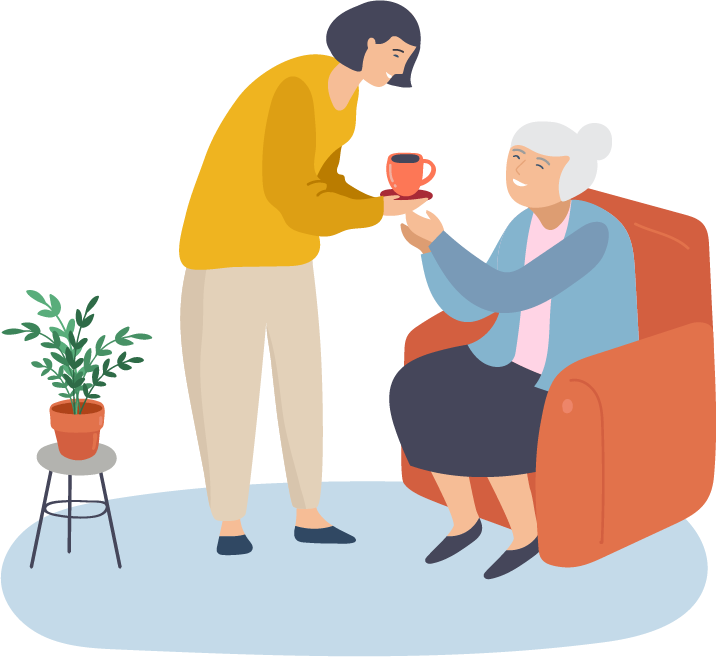 Meal Preparation
Our trained professional who help with tasks such as menu planning, grocery shopping, and meal preparation, all within the comfort of the client's own home. The goal of the service is to provide healthy, nutritious meals while also promoting independence and allowing clients to remain in their homes.
Bathing/Dressing
These services can be provided by trained caregivers who come to the client's home to assist with bathing, grooming, and getting dressed. The caregiver may help the client with tasks such as washing their hair, shaving, and applying lotion. They may also assist with getting dressed, including selecting appropriate clothing and helping with buttons or zippers. This type of service can help promote independence and improve the overall quality of life for individuals who may have difficulty performing these tasks on their own.
House Keeping
These services include tasks such as cleaning, laundry, and overall cleaning, and can be tailored to meet the specific needs of each individual. Housekeeping services can provide a sense of security and peace of mind for both the individual and their family members, knowing that their home is being well-maintained and cared for.
Companionship
 Companionship services can include activities such as engaging in conversations, playing games, going for walks, or simply spending time together. These services are designed to help individuals maintain their independence, improve their overall well-being, and enhance their quality of life. Companionship services are an essential component of in-home care as they provide social and emotional support to individuals who may be isolated and lonely, ensuring that they remain connected to their communities and loved ones.
Toileting
Toileting service is an essential aspect of in-home care, particularly for those who have mobility issues or are otherwise unable to perform self-care tasks. By providing toileting services, in-home caregivers help clients maintain their dignity and independence while promoting their overall health and well-being.
Errands/Shopping
This service involves a caregiver who runs errands and performs necessary tasks such as grocery shopping, prescription pickup, and other essential tasks. By outsourcing these tasks, seniors or individuals with limited mobility can focus on their well-being and quality of life, knowing that their day-to-day needs are being met. This service can also provide much-needed social interaction and companionship, which can help combat loneliness and isolation. Overall, an errands and shopping service can significantly enhance the overall in-home care experience and improve the quality of life for those who require it.
Transport
Overall, transportation is an important aspect of in-home care services for elderly individuals, as it can promote their independence, social connections, and overall well-being, while also providing support to family members.

Shopping & Errands
Taking care of all the things that need to be bought, picked up, or found because it promotes freedom for those we care for. Having access to the world and maintaining that connection is important for overall health.

House Cleaning
Overall, housekeeping is an important aspect of in-home care for seniors, as it can help promote their safety, health, hygiene, comfort, and well-being, while also enabling them to maintain a greater degree of independence and autonomy.

Getting Comfortable at Home
In summary, mobility and comfort are essential factors to consider when looking for in-home care services for elderly family members. They promote safety, independence, overall health, and emotional well-being, all of which contribute to a better quality of life for the elderly person.

Medication Management
As a family member of an elderly person, it is important to ensure that your loved one is receiving appropriate and timely medication management. This is because older adults are often on multiple medications for various health conditions, which can make it difficult for them to keep track of their medications and take them as prescribed.

Grooming Care
People feel better and are more confident when grooming and hygiene are taken care of. Look good, feel good is our motto. As a family member, your loved ones will be confident in how they look and feel to promote mental health.

Cleanliness
Cleanliness is important for in-home care services for elderly individuals because it can reduce the risk of illness and infections. A clean and organized environment can also improve their comfort and mood while preventing accidents and falls. Additionally, maintaining a clean home can help preserve the elderly person's dignity and sense of pride in their living space.

Communication
Communication is crucial to have companionship and a friend. As well we communicate with family memebers to reasure them of the status of their loved one.

Mobility Improvement
As a family member looking for in-home care services for an elderly loved one, ensuring that mobility assistance is provided can have several benefits. Overall, mobility assistance is an important component of in-home care services for elderly individuals. It can help promote safety, independence, socialization, and overall health and well-being.

Balanced Nutrition
Be at peace knowing your loved one has a balanced diet with all the vitamins and nutrients they need for their bodies and minds. Having a good diet impacts all areas of quality of life. 
Speak With Our Staff!
Call: 531-541-2354
Frequently Asked Questions
WHAT CAN I EXPECT ON THE FIRST HOME HEALTH CARE VISIT?
On the first home healthcare visit, you can expect a licensed healthcare professional, such as a nurse or therapist, to arrive at your home to conduct an assessment.
This assessment will likely involve a review of your medical history, current health condition, and any medications you are taking. The healthcare professional will also evaluate your physical abilities and limitations, as well as your home environment, to develop a personalized care plan.
They may also provide education on your condition and how to manage it at home. Finally, they may perform any necessary medical procedures or treatments during the visit.
HOW OFTEN WILL MY HOME HEALTH CARE VISITS BE?
The frequency of home health care visits depends on your specific care needs as determined by your healthcare provider. Typically, the frequency of visits is based on the severity of your condition and the type of care you require. Initially, you may receive more frequent visits to monitor your progress and ensure that your care plan is effective. As your condition improves or stabilizes, the frequency of visits may decrease. However, if your condition worsens, your healthcare provider may increase the frequency of visits to provide more intensive care. It's important to communicate with your healthcare provider regarding any changes in your condition or care needs, so they can adjust your care plan and visit frequency accordingly.
WHO PAYS FOR HOME HEALTH CARE SERVICES?
Home health care services can be paid for in a variety of ways depending on the individual's circumstances and eligibility.
Medicare: If the individual is eligible for Medicare, it may cover the cost of home health care services if certain conditions are met.

Medicaid: For those who are eligible for Medicaid, it may cover the cost of home health care services depending on the state's regulations and requirements.

Private insurance: Some private insurance plans may cover the cost of home health care services, depending on the plan and the individual's coverage.

Out-of-pocket: If the individual is not eligible for any government-funded programs or does not have private insurance, they may have to pay for home health care services out-of-pocket.

Veterans Affairs (VA): Veterans who are eligible for VA benefits may have home health care services covered by the VA.
How do I find the right caregiver for my loved one?
Finding the right caregiver for your loved one can be a challenging task, but there are several steps you can take to ensure that you find the best fit for your family's needs:
Determine your needs: Make a list of your loved one's care needs, including medical needs, personal care needs, and any other requirements that are important to your family.

Consider your options: There are different types of caregivers available, including home health aides, personal care aides, and companions. Consider which type of caregiver would best meet your loved one's needs.

Research potential caregivers: Research potential caregivers through online directories, referrals from friends or family, or through a home health care agency.

Conduct interviews: Interview potential caregivers to assess their qualifications, experience, and personality. Be sure to ask for references and check them carefully.

Conduct a trial period: Once you have selected a caregiver, conduct a trial period to ensure that they are a good fit for your loved one's needs and personality.

Communicate effectively: Maintain open communication with the caregiver to ensure that they are meeting your loved one's needs and address any concerns or issues that arise.
Remember that finding the right caregiver may take time and patience, but it is worth the effort to ensure that your loved one receives the best possible care.
How quickly can in-home care services begin?
The timeline for starting in-home care services can vary depending on a variety of factors, the type of services needed, and any necessary assessments or paperwork. In some cases, in-home care services can begin within a day of contacting us, while in other cases, it may take longer.
Express Home Care offers same-day or next-day services. 
It's important to plan ahead and consider the individual's needs when scheduling in-home care services. Starting the process early can help ensure that the individual receives the appropriate care and support in a timely manner.
How does Express Home Care stay connected and communicate with a client's family members who don't live locally?
Express Home Care uses various communication tools to stay connected with a client's family members who don't live locally. Here are some of the ways they may do this:
Phone and email: One of the most common ways to stay connected is through phone and email. Caregivers and agency staff can update family members on their loved one's condition and care plan, as well as answer any questions or concerns.

Video conferencing: Many home care agencies use video conferencing tools like Zoom, Skype, or FaceTime to connect with family members who are unable to visit in person. This allows family members to see their loved one and talk with their caregiver in real-time.

Caregiver notes: Caregivers can also leave detailed notes about their interactions with their clients and any changes in their condition or care plan. These notes can be shared with family members through a secure online portal.

Care coordination software: Some home care agencies use care coordination software that allows family members to access their loved one's care plan, schedule, and other important information. This can help keep family members informed and involved in their loved one's care.
By using these and other communication tools, Express Home Care can help keep family members who don't live locally informed and connected with their loved one's care.